I probably take more make up to a festival than is completely necessary, but I feel its essential, seeing as I need to attempt to hide the fact I'm hungover every single day :( sob! These are my festival make up essentials!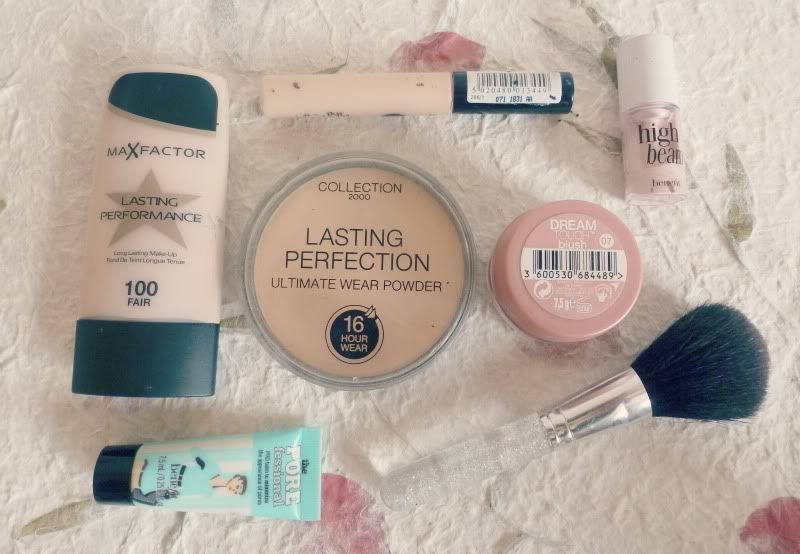 As you can see, the key to my face make up is longevity! I find the mini Porefessional makes any foundation last longer, and when used in conjuction with Max Factor Lasting Performance, Collection 2000 Concealer & Lasting Perfection Powder my make up should last the hours of festival fun! I'll be taking my mini High Beam and I like to use a cream blush such as Maybelline Dream Touch Blush to save taking another brush!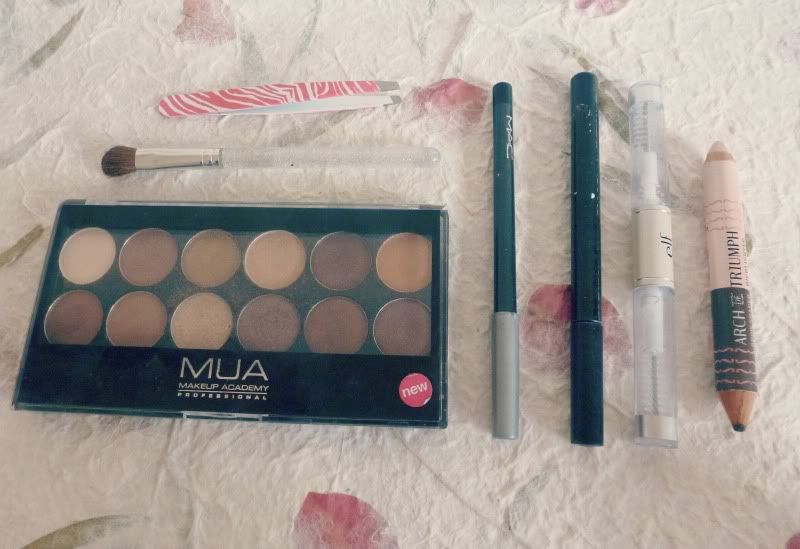 I love my Mua Heaven & Earth Palette - I know its pretty large, but I'm gonna take it anyway! I have eyelash extensions in at the moment so not taking a mascara, but will take this Elf Clear Brow & Lash Gel to keep them seperated and looking nice. I'm also taking along my Soap & Glory Supercat Eyeliner and Mac Smoulder Kohl as I just look ill with no eyeliner on! This Soap & Glory Arch de Triumph is perfect for keeping my brows looking neat with minimal effort (I'm not taking my beloved HD palette incase I lose it!)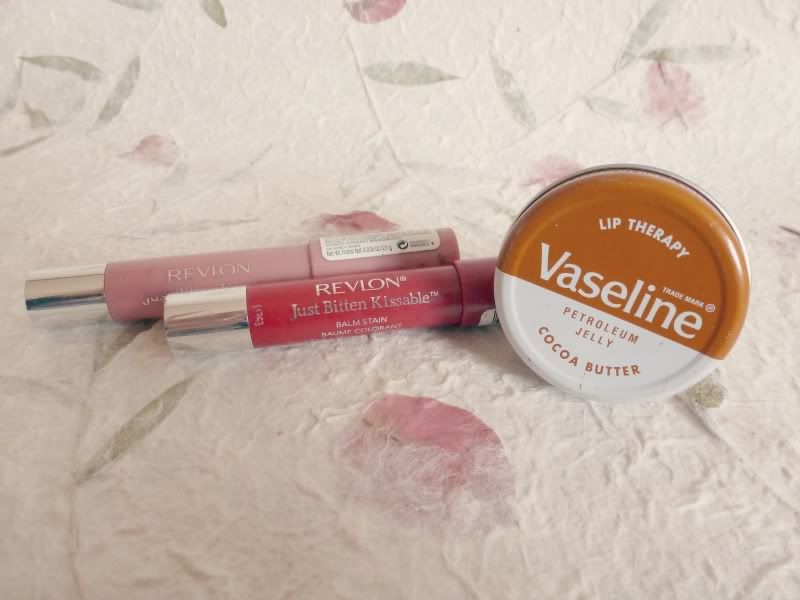 I'm going to keep it fairly simple with my lips, with the standard Vaseline Cocoa Butter and two of my beloved Revlon Just Bitten Kissable Balm Stains as these last for ages!
Thanks for reading!
Shelley xo