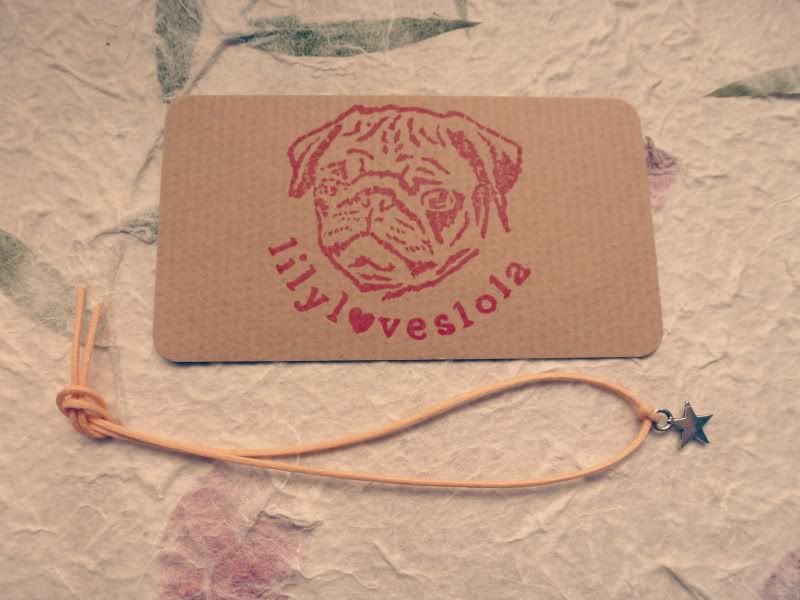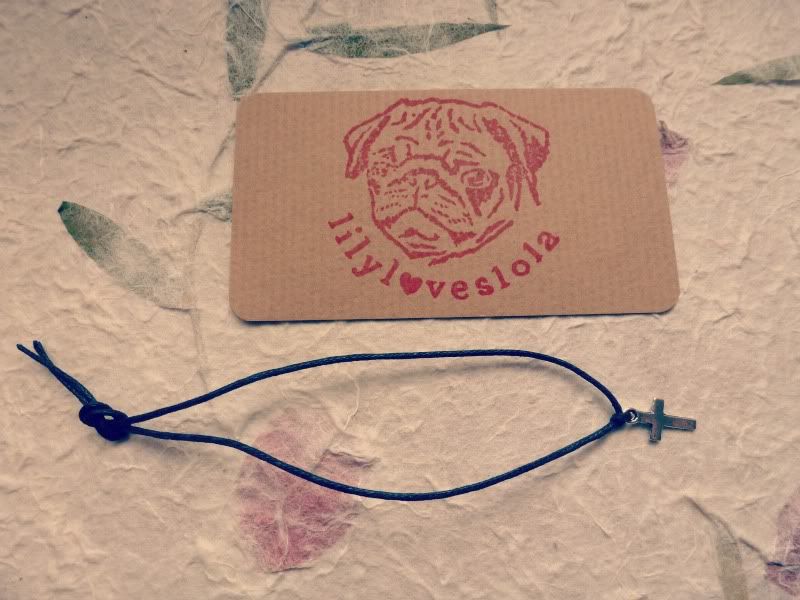 Lily Loves Lola was one of the first blogs I ever discovered and I have been an avid reader ever since. From her adorable two little pugs to her gorgeous choice in footwear, the majority of Victoria's posts are right up my street. (I'm still fighing the urge to buy the Custard Cream Cushion). I didn't even realise she sold jewellery but I'm so glad I found her Etsy shop.
Victoria sells lots of different bracelets and they are all so lovely, it was difficult choosing, but in the end I went for the Heart Bracelet and the Cross Bracelet - I don't really wear 'costume' bracelets, I like to have bracelets that I wear every day until they fall off, and these do just that! The cross symbolises my family (my last name is 'Cross' and the heart symbolises my friends and boyfriend! Victoria ever so kindly also included this gorgeous little Star Bracelet as well, which I adore - I LOVE stars! Thank you so much Victoria!
These make fantastic presents for anyone, including yourself. You can read the Lily Loves Lola blog here and visit the Lily Loves Lola Etsy shop here.
Thank you for reading!
Shelley xo