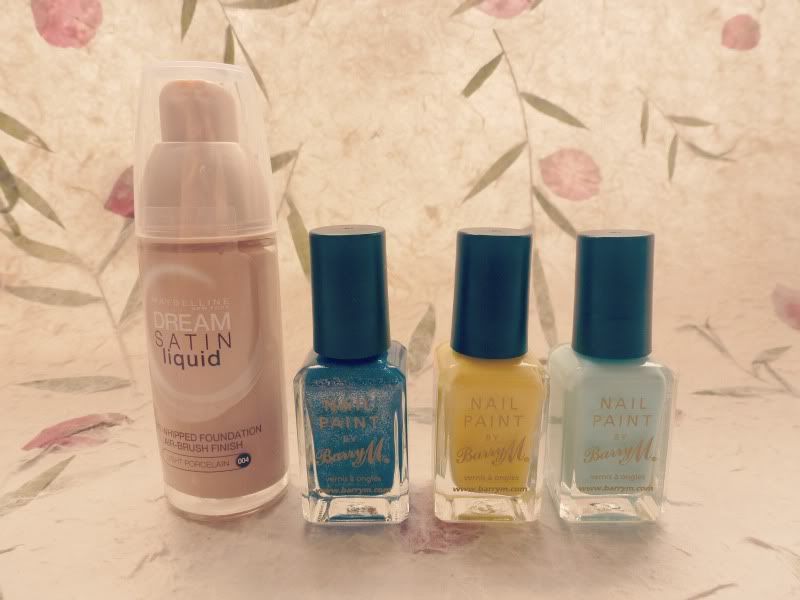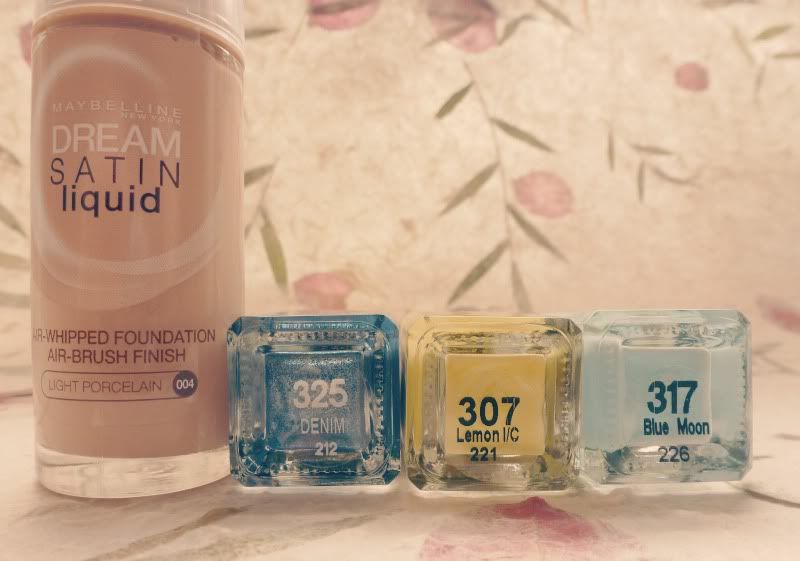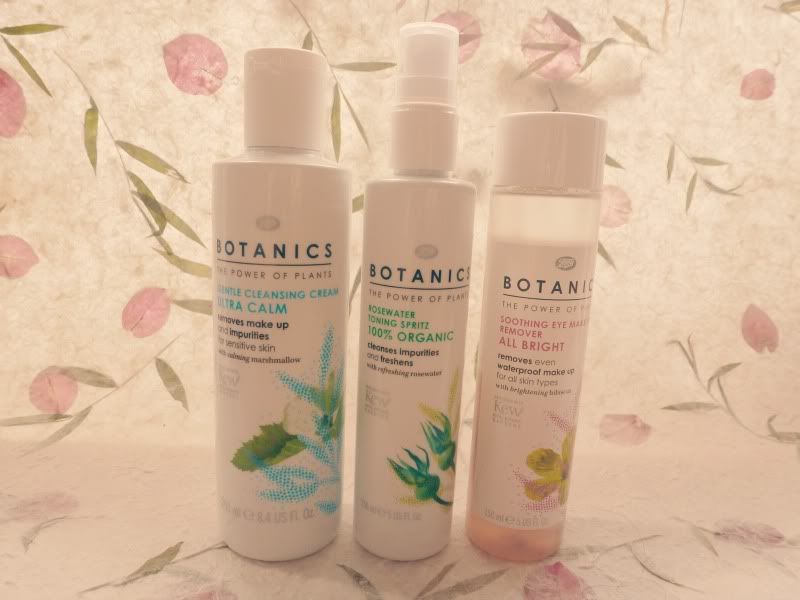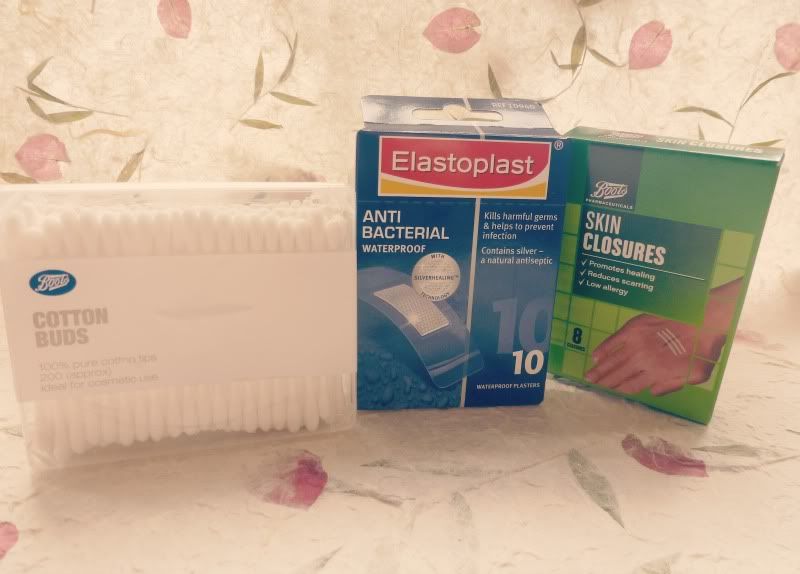 I don't know about you, but I love shopping on Sundays. The atmosphere is much more relaxed and I don't find myself getting as stressed out as I would on a weekday or a Saturday. I needed to pop to Boots and get a few other things in town - as some of you may sympathise with me, one does not just pop to Boots and leave empty handed!
I love this Maybelline Dream Satin Liquid. I think its such a lovely low priced foundation at just £7.99 and its actually the lightest shade I can find in Light Porcelain, so it works well with my ghostly skin tone. This is probably the 2nd or 3rd time I have repurchased it and I actually prefer it to my now deceased Mac Studio Fix Fluid. I also went against my own rule of no more nail varnishes and bought these 3 Barry M gems at the usual £2.99 each. My excuse? Er.. I don't have a Denim, Lemon Ice Cream or light blue nail varnish? I DO NOW!
I don't really have a skin care routine, I am one of those lazy people who just uses 3 in 1 facewipes - but all that is about to change! I love the Botanics range at Boots and always have so I thought I would start my new regime with these well priced products. I got the Gentle Cleansing Cream to remove my make up, the Soothing Eye Make Up Remover and the Rosewater Toning Spritz. They are all on 3 for 2 at the moment so I think I only paid about a tenner for all 3. I'm going to try them then hopefully let you know how I get on!
Lastly were some essentials. I use cotton buds for loads of things, but mainly wanted them to tidy up my messy nail varnish application! The plasters and skin closures were new necessities after an incident this week involving me, a sharp knife, a tomato and lack of concentration... oops!
Do you have a preferred day for shopping, or do you shop online to avoid the crowds completely?
Thanks for reading!
Shelley xo