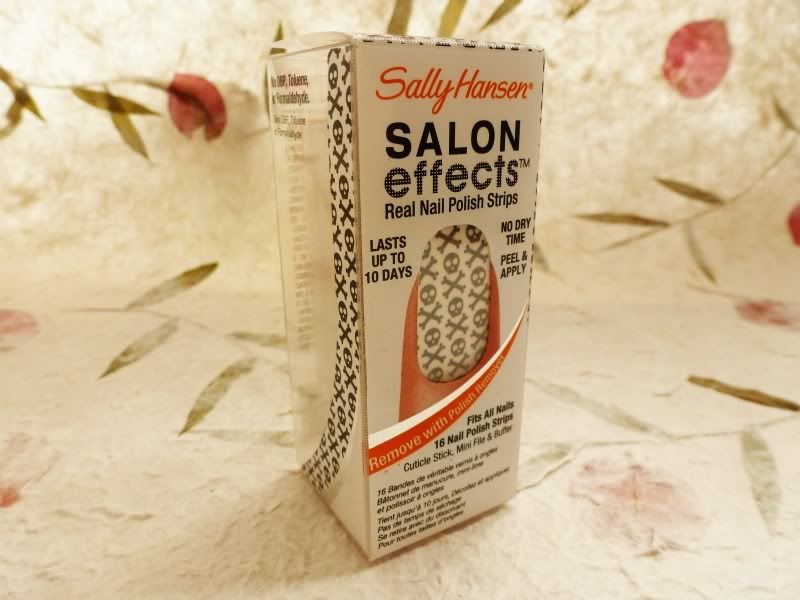 I've never really been a fan of nail wraps or anything on my nails that isn't nail varnish - until I saw this design! If you know me you'll know I love skull patterns, so these instantly stood out to me!
I've used Sally Hansen products for quite sometime now, and although the brand is known for it's nail products, I actually swear by the Airbrush Legs!
The nail wraps were relatively easy to apply - as you can see by my picture, I haven't made the neatest job in the world of it! I can't say if they last the advertised 10 days as me leaving the same nail varnish on for 10 days just doesn't happen however they were easy to remove with nail varnish remover.
These were priced at £3.99 from TK Maxx which isn't too bad as you get 2 sets of wraps in the box.
Thanks for reading!
Shelley xo