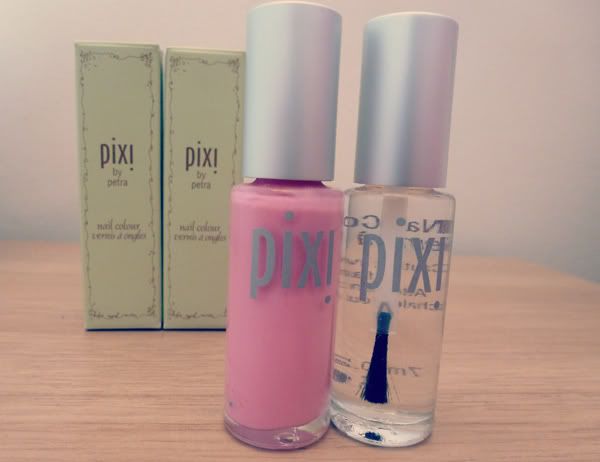 Now, I don't know about you, but I love a bargain. If I can get something cheaper than what it is instore/on the website, then I'm a happy bunny. One place I love visiting for such bargains is TK Maxx. Our local TK Maxx has a range of products including bags, clothing, footwear, home, beauty and garden and I buy from all the departments.
While browsing in my local TK Maxx the other day I came across some Pixi make up. I love the Pixi brand and one of my all time favourite nail varnishes is a Pixi polish. Usually Pixi nail varnishes retail at £8 per polish, so IMAGINE my delight when I saw a pack of 2 for just £3! I got No. 1 Clear and No. 11 which is a pretty Barbie-pink.
Have you found any beauty bargains in your local TK Maxx?
Thanks for reading! xo