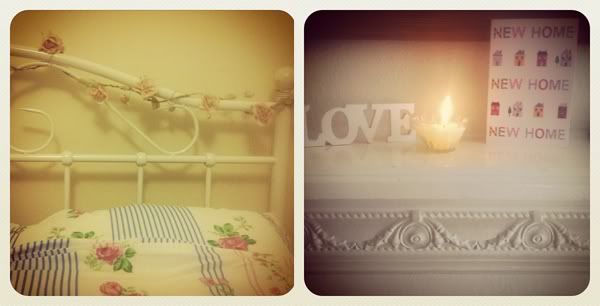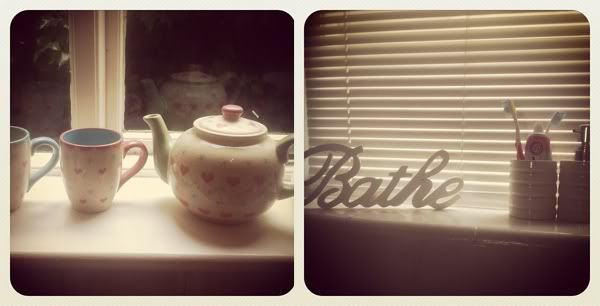 Hello!
You will be very glad to know, I am back! After a crazy busy week, I have finally found time to sit down and write a lovely blog post for you all, a little update with a couple of snapshots of the new pad.
Moving day itself was pretty much stress free - just hard hard work! The loading and unloading of the van took its toll and my feet are only just getting back to normal! Since then it's been a flurry of building furniture, constructing Mark Hoppus' new mansion, sorry, hutch (seriously, it's ridiculously big for him!) and unpacking. I haven't yet got round to my dressing table - its a lovely big one with 4 drawers either side, so plenty of room for my make up. I'm going to strip it back and paint it white to match the rest of my room - once this weather gets better! Need to find a good place in the flat to take photos too as there isn't an awful lot of natural light - except in the kitchen, but OOTD in the kitchen might be a bit far...!
In other news, the diet is still going well. I had about 2 weeks on and off due to various occasions - I had Slam Dunk festival then obviously moving day and the Jubilee weekend. I am on about 2 and a half stone loss, which I am thrilled with! Speaking of Jubilee weekend, did you all have a good one? I had a super one, spent lots of time with my boyfriend and friends, and my parents popped over to see the flat!
Blog-wise, I want to give my blog a fresh new look - but I don't have tons of time to tinker - any suggestions?! I need a template that I can fully customise rather than building from scratch which I can do, but I would rather spend the time writing blog posts for you all to read! I'm hoping to get lots of inspiration from the TOWIB event I am going to next week, myself and Leanne are going to have a girly sleepover the night before which will be lovely!
Anyway, enough of me rambling on - I look forward to getting back into blogging - I have missed it!
Thank you for reading! xo