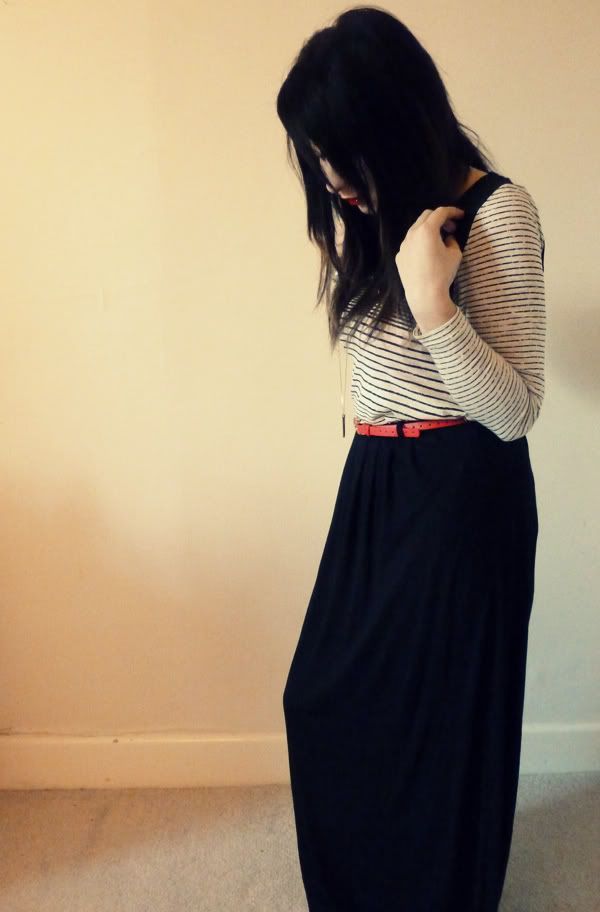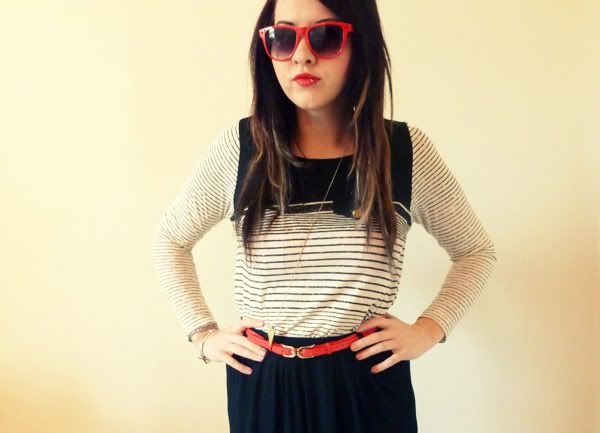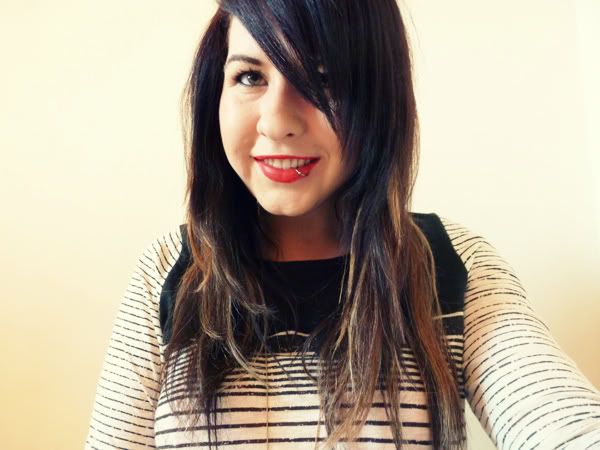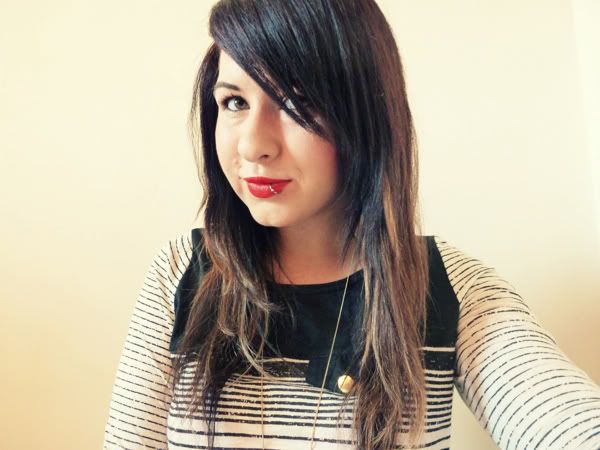 Top, skirt and sunglasses from Primark, Belt from New Look
Today, I have stepped out of my comfort zone. I have red lipstick on AND a maxi skirt (which, by the way, was a bargain at just £10). I still can't decide if the skirt makes me look really wide or if it's actually flattering, but it's great in this weather! I'm finding it difficult to dress for my new shape and finding out what works on me - I'm quite short so have to be careful with certain styles and shapes of clothing.
The lipstick is one of Boots No 7 Stay Perfect Lipstick in 'Cherry' which I got for £5 after using a £5 off voucher.
Song lyrics are Motion City Soundtrack - Everything is Alright'.
Shelley xo