So I thought I would make a series of posts showing you a few of my favourite things. This week it's jewellery! Some of it I have bought myself and some have been given to me as gifts.
These two necklace charms are really special to me. My parents gave me the 21st key for my birthday (oddly enough, it was my 21st birthday!) and they managed to find one with garnet, my birthstone in it. It love it and although I obviously cannot wear it every day, it hangs on my jewellery tree! Also on this chain is a heart charm that my Dad gave to my Mum years ago! She cannot wear jewellery any more so gave me this - it's something I will keep forever and hopefully pass down to my daughters and so on!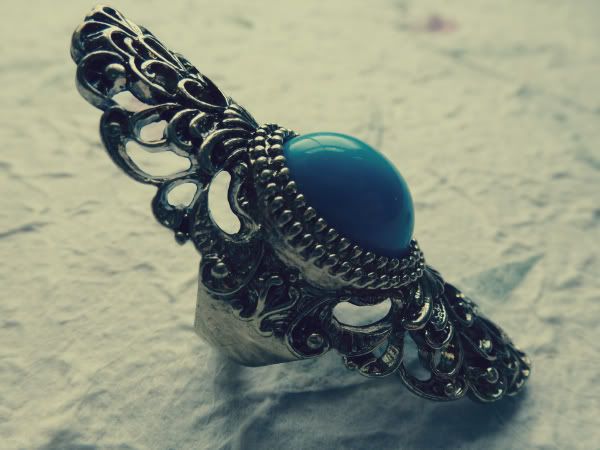 This ring is only a cheapie from Primark, but I absolutely love it! I have painted the inside and ring part with clear nail varnish so it doesn't turn my finger green so hopefully I will be able to continue wearing it in years to come! I think I might be being a bit too hopeful there haha!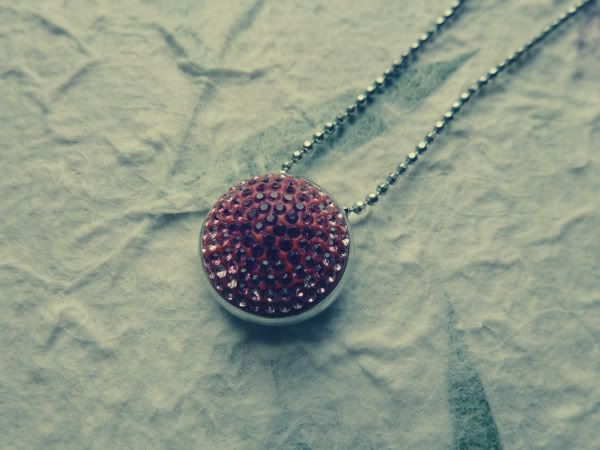 This gorgeous pink Swarovski necklace was given to me by my boyfriend. He is great at choosing jewellery so usually chooses to buy me it for birthdays and Christmas as he knows I will always love what he picks!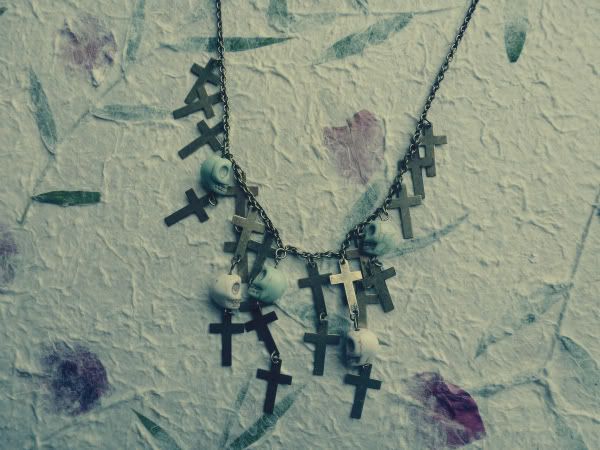 A recent purchase from Topshop, as soon as I saw this necklace it had to be mine! I love anything with crosses and skulls on it so this ticked a lot of boxes for me! It's a great statement necklace.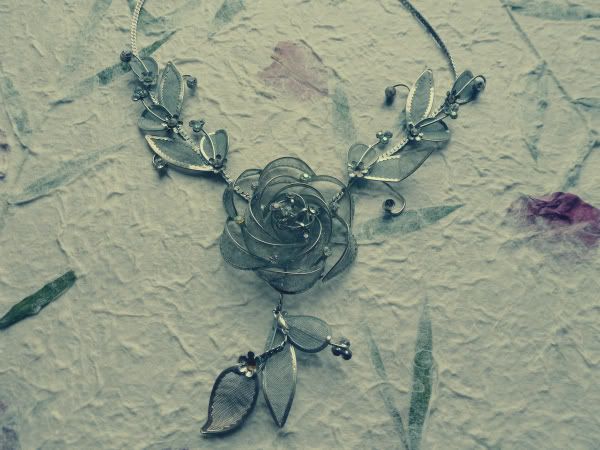 Another great choice by my boyfriend, but I was with him this time! We had a great day out in London and headed to the Covent Garden market when he spotted this on one of the stalls and decided he had to buy it for me! Only problem with this is, it is SO delicate, I'm always scared to wear it!
Lastly, we have my Pandora bracelet. I love the concept of Pandora bracelets as I think its great you can add to them and each charm can be meaningful. I got the bracelet and bigger pink charm from my boyfriend last Christmas, and my two best friends bought me the sparkly star charm, which I love and sums me up perfectly!
So there we have it! Let me know if you enjoy posts like this - I really value all comments and feedback :)
Shelley xo